DrugRepurposing Online is an open access database created by Numedicus, for finding new uses for both existing and abandoned drugs. Importantly, it is differentiated from other attempts to link molecules, targets and diseases, by focussing functional, experimentally validated content.
Users can freely access this search engine after registration.
Users are encouraged to add new examples of drug repurposing. In this way, DrugRepurposing Online is a community of like-minded investigators, and also a gold standard crowdsourced resource for this most efficient and attractive strategy for medicinal innovation.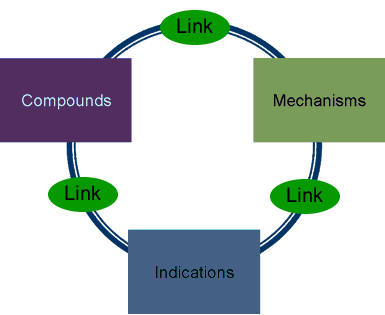 Database content
This database contains compounds which have been either launched, registered or investigated, covering 477 indications, with 1027 mechanisms. There are 3127 links between mechanism and indication, 881 links between compound and indication and 292 links between compound and mechanism — so-called "off-target" effects. Overall this gives rise to